For those of us who want to keep Elvis in a box marked 1978 , this latest Mojo Classics special will do the trick.
http://www.mojo4music.com/blog/2008/03/ ... _sale.html
Writer Peter Doggett cleverly recycles his 1990's interviews with Elvis, along with Rhino liner notes by Elvis , and tells the usual tale. I'll post some extracts later.
This photo is new to me -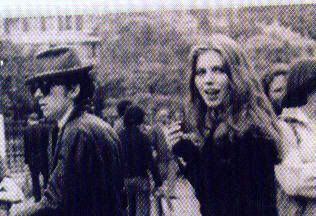 Costello with 'rock consort' Bebe Beull
is the caption on this ( enlarged here)