Elvis writes in his journal -
http://www.elviscostello.com/web/guest/ ... urce=30745

Having been christened at the church of Holy Cross, in the North End of Birkenhead
With a morning to kill in Liverpool this week , I decided that a visit to Elvis' christening church might be an interesting side track on the
Elvis Costello Heritage Trail.
Getting of the Metro at Birkenhead North station , I followed the Hoylake Road looking for the bulding. Maybe, I wondered as I made my way through heavy rain, I might be able spoof my way into the sacristy and have a look at the records.
This was not to be - the Church is no longer a church - it's for sale.
http://www.smithandsons.net/property_de ... ion&title=
Auction: Lot No 13
HOLY CROSS CHURCH & PRESBYTERY, HOYLAKE RD, BIRKENHEAD
Address: HOLY CROSS CHURCH & PRESBYTERY, HOYLAKE RD, BIRKENHEAD
It looks very modern for a building that Elvis would have been christened in the 1950's. The description does mention it is
'a Grade II listed building and provides a wealth of interior and architectural features'
so perhaps it was new at the time.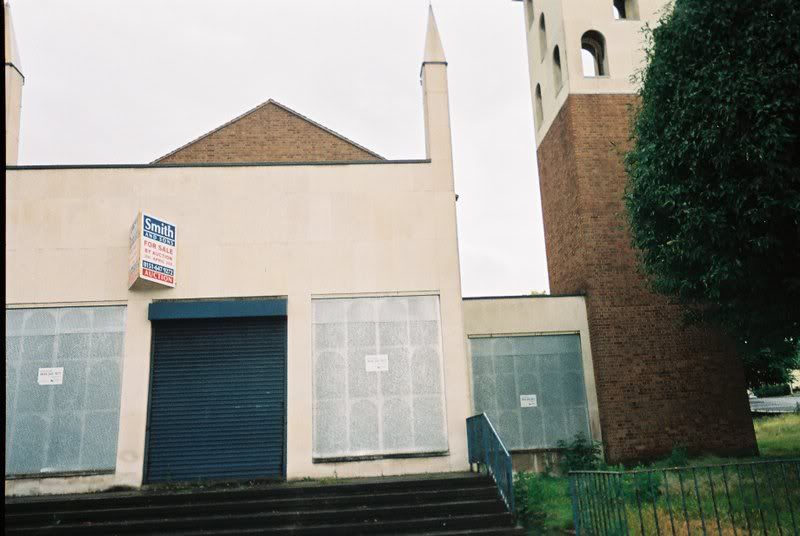 The sign mentions a April '08 sale date but it seems to be still on the market.
The area around it is wild -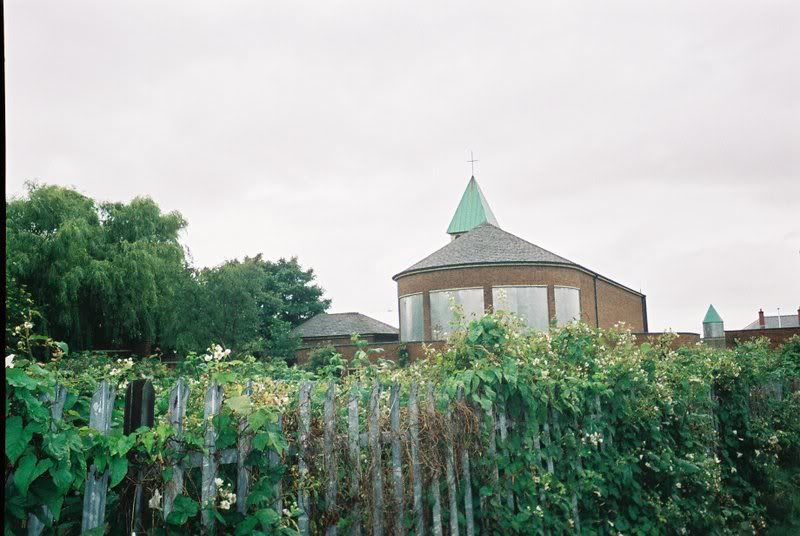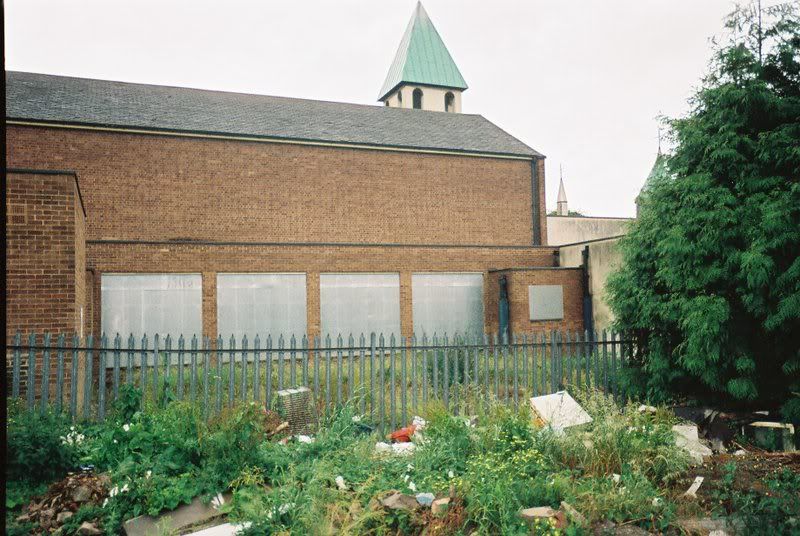 There are shops across the road -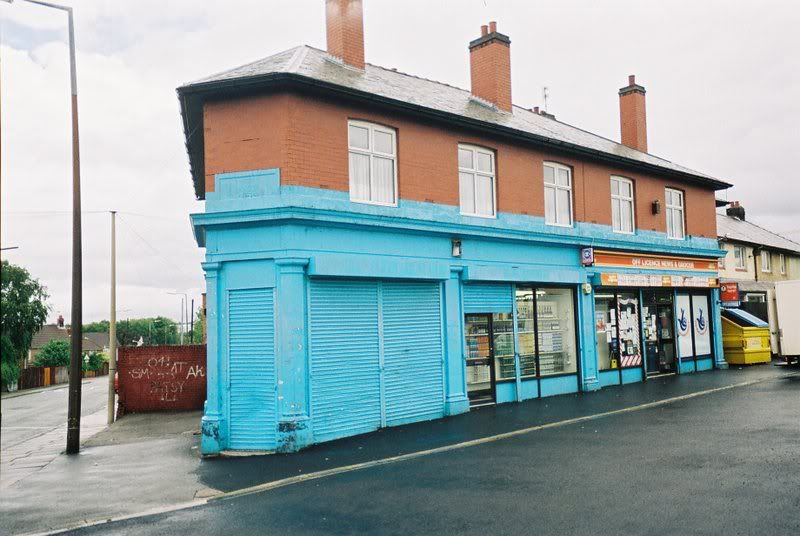 Up the road is this pretty garden -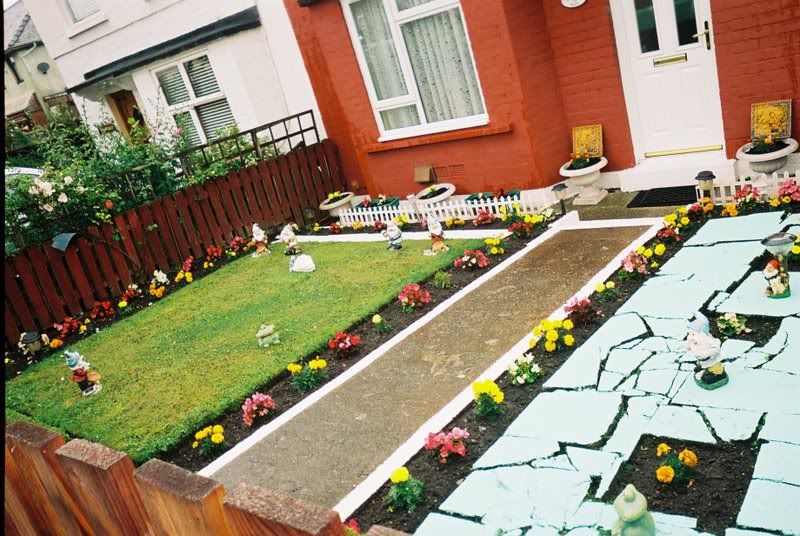 ....and a shop with some very fetching items -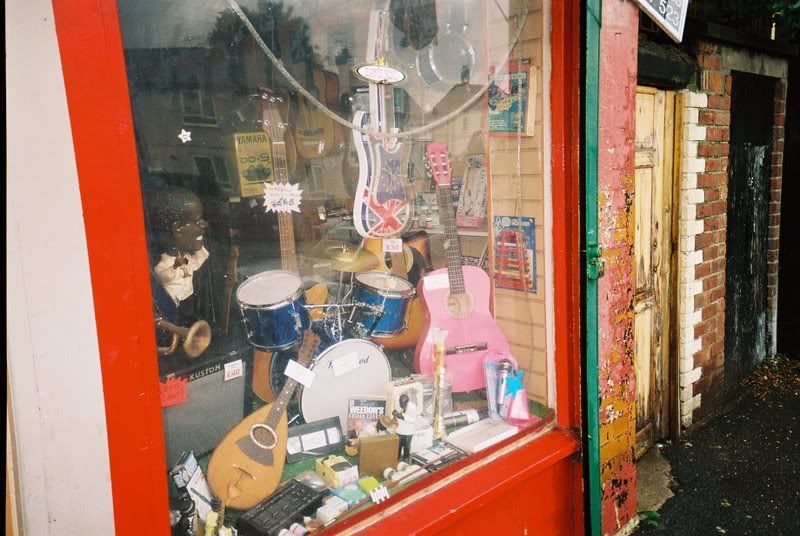 And that was when I realised that enough was enough , and I made my way , soaked to the skin, back to the building site that is Liverpool central.